So I've been going back and forth with Vudu about this issue for weeks with no resolve.
So there are two featurettes for Hunger Games movies that I've found will not play on streaming devices but WILL play on an app or a computer.
Hunger Games: Catching Fire = Catching Fire's New Cast
Hunger Games: Mockingjay Part 1 = Making of a Hollywood Blockbuster
If you look for them on the website, it will show up as a featurette within the film like so...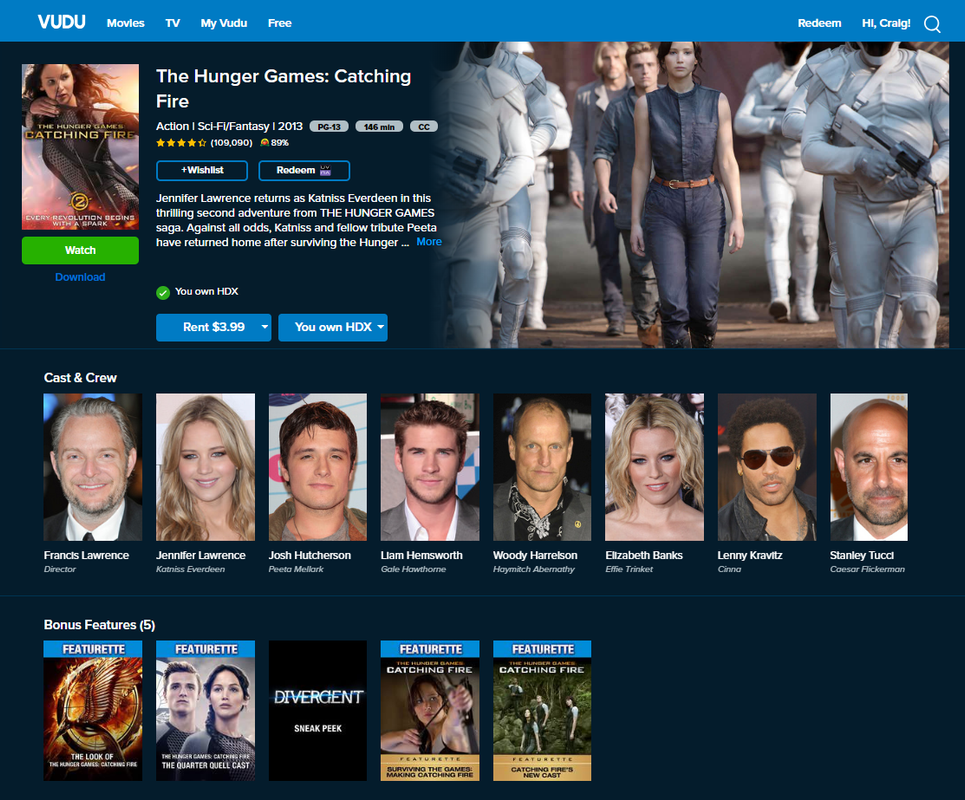 If you look for it on your streaming device, they do not show up at all.
To make matters worse, if you look for them on an APP, they do not show up within the film BUT it WILL show up with a search and play that way.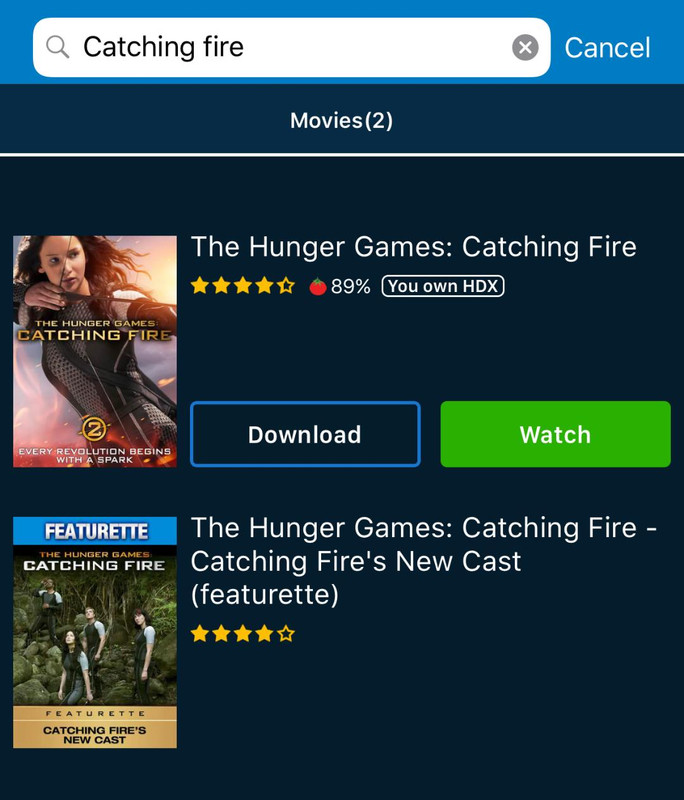 The same thing happens when you search for it on a streaming device. HOWEVER, it won't play on the streaming devices.
I have opened a ticket about this and am going back and forth with them. At first it was the typical troubleshooting. Now they're telling me that LG has set this to ONLY be watched on devices - not your TV. When I asked A) why they would do that and B) if that were the case, why they would have the featurette show up in your search, they had no answer.
To be honest, it sounded like they couldn't be bothered (and barely spoke english).
Any advice?